Waukegan — North Shore Gas today unveiled Benny, a shih tzu/toy poodle mix who lives in Waukegan, as its new safe digging "ambassadog." Benny was officially appointed to the prestigious and high-profile role this morning at the Chicago Botanic Garden, where the pup stood proudly before cameras.
Benny is one year old and digs with a specific purpose in mind: to hide his toys. Then he returns the next day to dig them up. Separate from digging, Benny loves hiking and being outdoors in all Chicago seasons. He also enjoys running around the house, playing fetch, and sitting next to humans while they eat, hoping for a taste.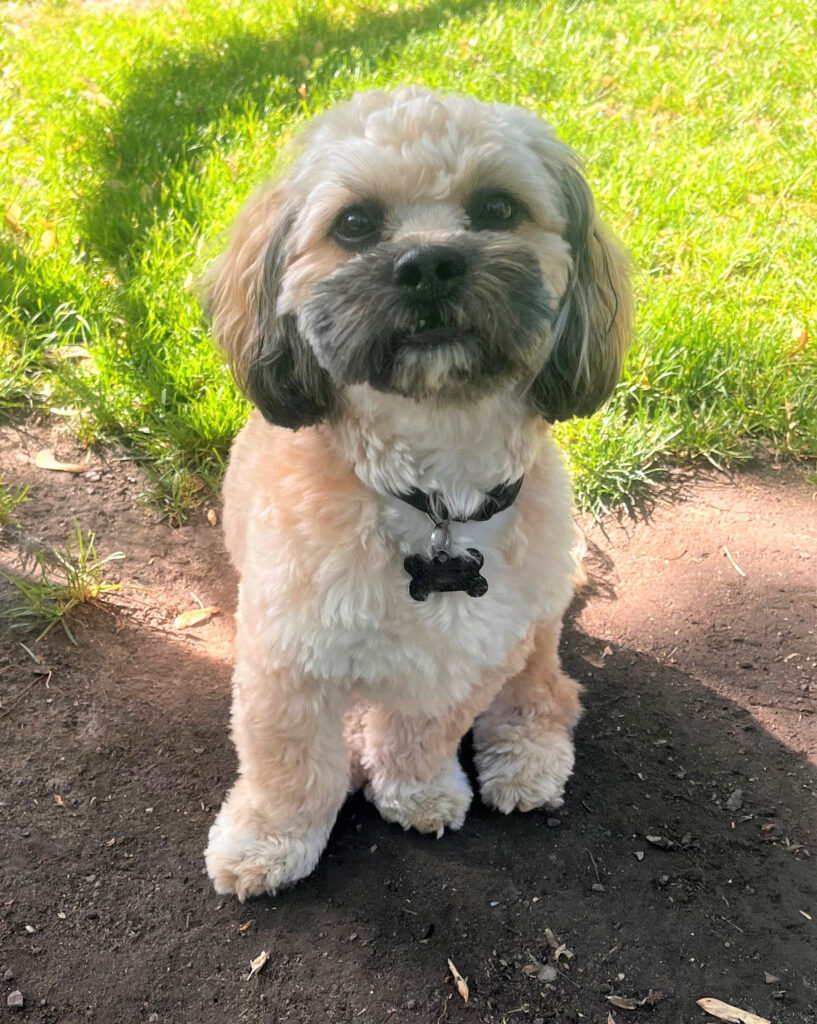 Benny became the safe digging ambassadog after entering the North Shore Gas "Doggone it!" contest. After thousands of votes were cast, Benny and his sturdy paws and cute-yet-confident eyes became top dog. For the next year, Benny will be featured in North Shore Gas promotional campaigns to raise awareness about safe digging and the importance of dialing 811 at least 48 hours before starting any digging project.
About 811 Day and safe digging
Benny's win was announced on national 811 Day, which is held every year on Aug. 11 (8/11). It's a day to remind people to call 811 at least 48 hours before starting any outdoor digging project. Digging without knowing where utility lines (e.g., natural gas, electric, water, sewer, communications) are located can lead to line strikes, serious injury and property damage. When Chicagoans in the suburbs and city call 811 at least two days in advance, expert technicians will come to their properties, at no charge, and mark the spots where underground utility lines are located. The idea is simple: Call before you dig. Calling 811 before digging also is required by law.
In addition to the announcement of the safe digging ambassadog, today's 811 Day event featured demonstrations of how experts locate and mark buried utility lines after people call 811.
 Go to the North Shore Gas website for more information about 811 and safe digging practices.